Autumn (Fall) has come with all its glorious feelings, colours and flavours.
The Summer has gone, and for some that can be a big loss.  But unless you intend to chase the sun round the world – a valid option in itself - then learning to live in the moment by enjoying all four of the seasons starts with recognising that we can live more consciously in the current moment by looking for whatever beauty and opportunities are there, and what better way to begin than with the season that is on our doorstep right now.
We hear a lot about living in the moment for personal fulfillment, and it's a valid point.  Actually, we always do live in the moment – we cannot not.  What we're talking about when we use this phrase is being conscious to enjoy and be fully consciously present within the moment we're in, rather than waiting on possible future moments.  And we cannot do that if we are pining for the Summer.
There was once a professional rugby player called David Campese – unofficially the sport's first millionaire – who didn't see the Summer for ten years.  He would follow up a Winter's season playing in Australia with a Winter's season playing in Italy.  Not my advice if you really do love the Summer that much that you can't be without it, and if that's true then why not try to find some way to do the reverse of what Campese did, living only the Summers…  But you can bet he could only have achieved his success by living and being fully present in each moment.  We talk a lot about living in the moment in our coaching and teaching discussions, about what it means and what it doesn't mean.
Here's my colleague, David Heard, and I discussing living in the moment.
Audio clip: Adobe Flash Player (version 9 or above) is required to play this audio clip. Download the latest version here. You also need to have JavaScript enabled in your browser.
One of the best ways to enjoy the changes of temperature throughout the seasons is to start by building good health and vitality and a healthy diet.  A healthy person copes much more easily with extremes of temperature of both heat and cold, and so developing this is the first thing I sought to do in aiming to enjoy the four seasons as much as I can.  I realised three or four years ago that I wasn't living in the moment in the colder months for the sake of wishing it was the Summer, and so that had to change.  It's actually this improved awareness, and the improved quality of life that went with it, that has motivated me to write this article, to share the idea and the thinking, in the hope that you might also see something you want to do differently or think differently, feel differently, for the better.
I'll leave you with this rather great speech by Eckhart Tolle.
Best wishes 'til next time.
James Blacker
James Blacker is the Founder of Whole Life Whole World and author of the home study life course Wisdom The Course: The Way of True Success, available from the Whole Life/Papillon Store.
The Art of Presence by Eckhart Tolle
Some quotes from this video;
"Some Egos love to be personally offended when these things happen." – Eckhart Tolle
…and a great one of relevance to our theme for today;
"…the weather should be warm by now…" !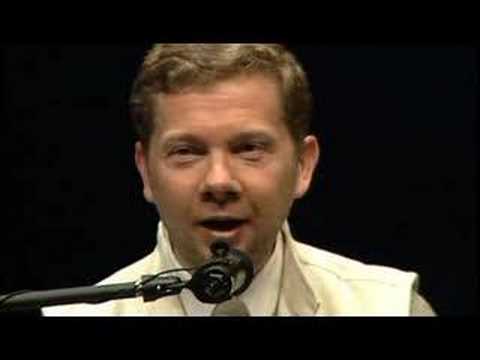 Tags: David Campese, David Heard, Eckhart Tolle, ego, living in the moment, video